Thomas M. Yockey

Founder and Director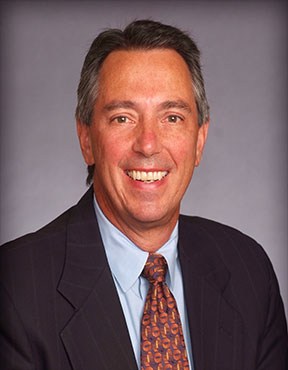 Tom Yockey is the Founder and Director of Broad Street Realty. Inc. The Maryland and Colorado-based company provides fully integrated real estate leasing, corporate services, development, investment, and property management capabilities. With almost four decades of diverse experience in the commercial real estate industry, Mr. Yockey is a senior executive with a significant record of accomplishments and a proven team leader at both the corporate and project level. He has experience with both renovation and new construction projects in thirteen U.S. cities spanning from coast to coast, with an emphasis on the Washington, D.C. market. He has worked with many of the Nation's most innovative and respected architects, engineers and contractors in the development of state-of-the-art facilities. Mr. Yockey has successfully managed large complex technical teams and a full range of development activities including acquisitions, dispositions, financing, leasing, zoning/entitlements, site planning, design, and engineering, permittincontractor bidding/negotiation, base building construction, tenant improvements and legal matters.
Areas of Practice
Development, project management, financing, investor relations
Experience
Prior to co-founding Broad Street, Mr. Yockey was Principal and Director of Development for Core Location, LLC, where he managed a national development program, focusing on projects that directly address the unique demands of mission critical telecommunications infrastructure and Internet data center providers. His duties included managing the company's development/construction team in the delivery of 2,500,000 square feet of projects over a two-year period and participating as a key member of Core's acquisition and due diligence team. He directly managed the development of Core's two key projects in partnership with The Carlyle Group of Washington, D.C., including Lakeside Technology Center, Chicago, Illinois and San Jose Technology Center, San Jose, California.
Previously, Mr. Yockey was a Senior Vice President at CarrAmerica, a national REIT, and its predecessor, The Oliver Carr Company. During his twelve years there, he was a key member of the executive team that managed the delivery of 11 million square feet of buildings nationally, and he was also the development manager for several large complex office projects.
Professional Affiliations/Designations
Hamilton Square (280 SF office/retail project), Best Rehab/Renovation, 1997, Washington Business Journal
International Finance Corporation (700,000 SF headquarters) Excellence in Construction, 1997, Associated Builders and Contractors
Lakeside Technology Center (1.2 million SF data center project), Redevelopment of the Year, 2000, Greater Chicago Commercial Real Estate Awards
Pershing Court (33,000 SF office condo project), Award for Excellence for Best Suburban Renovation, 2008, Maryland/D.C. National Association of Industrial and Office Parks
Education
Mr. Yockey earned a Masters Degree from the Department of City and Regional Planning, University of North Carolina at Chapel Hill, as well as a B.A. in Economics from the University of Michigan.
Community/Personal Information
He is married, has two children and lives with his family in beautiful Evergreen, Colorado, where he recently moved after living in the Washington DC area for 35 years.