Alexander Topchy, CFA

Chief Financial Officer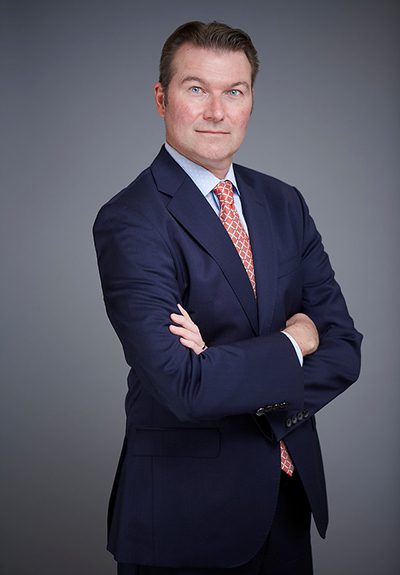 Alexander Topchy is the Chief Financial Officer and Corporate Secretary of Broad Street Realty, Inc.  During his nearly 30 years spent in commercial real estate, Mr. Topchy has gained experience in all facets of commercial real estate, including construction, development, asset management, financial analysis, financing, and investing. His experience spans many property types, from datacenters, self-storage and office buildings to residential condominiums, multifamily rental, and retail centers.  Mr. Topchy has been involved with Broad Street since the beginning, helping to evaluate acquisition targets and secure growth capital, and most recently helping to navigate the transition from a small privately-owned firm to a public company.
Areas of Practice
Corporate finance; accounting and tax matters; financial analysis; investor and lender relationships; mergers, acquisitions & dispositions.
Experience
Mr. Topchy has served as the Chief Financial Officer and Corporate Secretary of Broad Street Realty, Inc. since 2019. Prior to Broad Street's transition to a public company, Mr. Topchy served as its Chief Financial Officer from 2009 to December 2019, and as Vice President of Finance from 2006 to 2009. Prior to joining Broad Street, from 2003 to 2006, Mr. Topchy was vice president of finance at EastBanc, Inc., a real estate developer based in Washington, D.C., engaged in repositioning high-street retail properties and developing ground-up luxury residential condominiums. While at EastBanc, Mr. Topchy coordinated with foreign financial partners, investors and lenders, and performed financial analyses for all of EastBanc's real estate investments. Prior to EastBanc, he worked as a senior financial analyst at Core Location, the nation's first large scale data center developer, performing financial analysis for development projects, including three major technology centers. Mr. Topchy began his career at The Clark Construction Group, where he gained experience in project management and contract negotiation.
Professional Affiliations/Designations
Chartered Financial Analyst Charterholder since 2004
CFA Institute
CFA Society Washington, D.C. (Board of Directors 2016-2019, Treasurer 2017-2019)
Vistage
Real Estate License – Virginia
Education
M.B.A., Finance and International Business, University of Maryland – Robert H. Smith School of Business
B.S., Civil and Environmental Engineering, Cornell University
Community/Personal Information
Mr. Topchy enjoys soccer and horseback riding whenever possible and is a licensed soccer referee.  Mr. Topchy is fluent in German and resides with his wife and two daughters in Arlington, Virginia.
Contact