C. Haze McCrary

Executive Vice President, Head of D.C. Office, Brokerage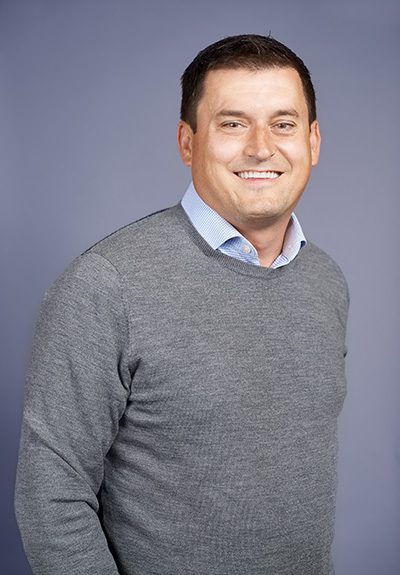 Haze McCrary has worked in the commercial real estate industry for twenty years. He specializes in investment sale and tenant representation leasing assignments in the Washington, D.C., Metropolitan Area. With his broad range of experience in commercial real estate, Mr. McCrary provides services to international, national, and local companies and associations. He is well versed in Washington, D.C., area market activity and has a wealth of experience conducting comparative market studies, generating pro forma statements, and analyzing leases in-depth with Argus and ProCalc.
Areas of Practice
Investors, developers, financial institutions, universities, law firms, non-profit organizations, associations
Experience
Prior to joining Broad Street Realty, Mr. McCrary was a senior vice president with Summit Commercial Real Estate in Washington, D.C. He was previously leasing associate with Transwestern Commercial Services in Washington, D.C. He has held positions with Prudential Carolina Real Estate and Lowndes Pointe Development, both based in Charleston, S.C., where he supervised planned unit developments and sold residential and commercial real estate, and he has developed mixed-use property in Charleston, SC.
Top Clients
Comstock Homebuilding Corporation, The JBG Companies, JBGR, Tenacity Group, The IBUS Company, Society of American Foresters, Mercantile Bankshares Corp., American Federal Savings Bank, Monument Bank, Univ. of Pittsburgh, American University, Ajilon Legal, FlexAmerica, Inc., Turner Strategies, National Council for Interior Design Qualifications, Center for Tax Justice, 21st Century Democrats, Institute for Taxation and Economic Policy, Business Council for Sustainable Energy, Irrigation Association, Trout Unlimited, American Bird Conservancy, RLJ Equity Partners.
Building/Property Sales
2725 39th St, NW
950 Wind River Lane
2233 Wisconsin Ave, NW
1510 H St, NW
1331 G St, NW
11503 Rockville Pike
Commons on Potomac Square
5400 Grosvenor Lane
6540 Arlington Blvd
Professional Affiliations/Designations
Licensed as a salesperson in Maryland, Virginia, and Washington, D.C.
District of Columbia Business Industry Association (DCBIA)
Greater Washington Commercial Association of Realtors (GWCAR)
Commercial Market Research Council (CMRC)
International Council for Shopping Centers (ICSC)
Accelerent
Education
Mr. McCrary studied English Literature at the College of Charleston in South Carolina.
Community/Personal Information
Mr. McCrary resides in the Cleveland Park community of Washington, D.C., with his six kids. Mr. McCrary is highly involved in his community working with DC Stoddert Soccer and the Yellow Ribbon Fund.
Contact
C: 202-253-3605
D: 301-844-4088 x 4000
E: hmccrary@broadstreetrealty.com