Chad Knoth
Senior
Vice President, Brokerage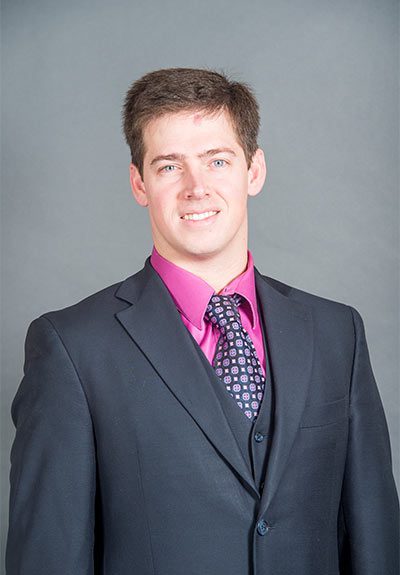 Chad Knoth joined Broad Street Realty in 2018, where he does leasing and sales.
Areas of Practice
Local and National Tenants and Landlords
Experience
In 2003 Chad started his career in the real estate industry and had been involved in over 340 real estate deals which have amounted to over 29 million SF with a value of $245+ million. Chad has overseen the entitlement process of 19 development projects totaling over 125,000 SF with a deal value of just over $18 million."
Some of the Tenants and Landlords Chad has assisted over the years are:
Target, Lifetime Fitness, King Soopers, JP Morgan Chase, Target, Lifetime Fitness, JP Morgan Chase, Cold Stone Creamery, Dutch Bros Coffee, Great Clips, Subway, Family Dollar, Fantastic Sams, Fuzzy's Taco Shop, Marco's Pizza, NAPA, Which Wich, Bank of the West, Anthony's Pizza, Bella's Market, Duckwall/Alco, King Soopers, Sturm Realty Group and GE Capital
Professional Affiliations/Designations
International Council of Retail Shopping Centers
Education
Mr. Knoth holds a Bachelor of Business Administration from the University of Denver where he studied in the Burns School of Real Estate and majored in Real Estate, Construction Management and Finance. Mr. Knoth is a Licensed Real Estate Broker in Colorado.
Community/Personal Information
Mr. Knoth resides in the greater Denver area with his wife, two sons and daughter. Chad has volunteered at many organizations over the years including International Council of Shopping Centers (ICSC), Urban Land Institute (ULI), Alliance for Commerce in Englewood, Colorado (ACE) and the City of Englewood, Colorado's Planning & Zoning Commission. Currently he sits on the Daniels Alumni Advisors Board at the University of Denver. In his free time you will find him chasing the kids and enjoying the wonderful outdoor activities that Colorado has to offer.