Hannah Warner

Marketing & Events Coordinator- Midtown Row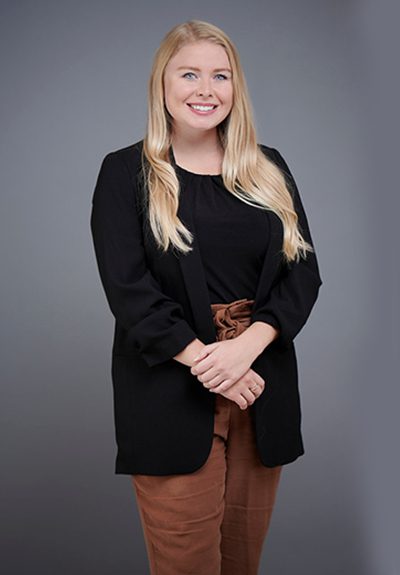 Hannah Warner joined the Broad Street Realty team in 2020. She works at the Midtown Row property in Williamsburg, VA. She plans and executes various community events at Midtown Row such as concerts, grand openings, holiday events, & more. Ms. Warner also monitors and promotes Midtown Row's social media and website daily. She has created relationships with the incoming & current retail tenants & provides the community with information on what businesses are coming to the district. Ms. Warner is currently working with local artists to transform Midtown Row into an art district and plans to install murals throughout the property.
Experience
Immediately after graduating from college, Ms. Warner worked as an account executive at Cotton & Company, a real estate marketing agency in Stuart, FL for two years. She then moved back to Williamsburg in 2020. Prior to joining Broad Street, Ms. Warner worked with CultureFix, a nonprofit funded by the City of Williamsburg. There, she directed marketing efforts and assisted with coordination for events such as Summer Breeze Concert Series, Winter Blues Jazz Fest, & The Williamsburg Christmas Market, just to name a few.
Education
Ms. Warner earned her Bachelor of Arts degree in Multimedia Journalism at Florida Atlantic University in Boca Raton, Florida.
She also has her Florida Real Estate License.
Community/Personal Information
Ms. Warner is a council member of the ASPIRE Young Professionals committee through the Greater Williamsburg Chamber of Commerce. She is still involved in the Williamsburg non-profit CultureFix, and assists with their events on the weekends.
She loves to spend her free time with family and friends. During vacation time, you can usually find her in Florida out on the boat or relaxing on the beach.
Contact