James Rayborn

Senior Vice President, Brokerage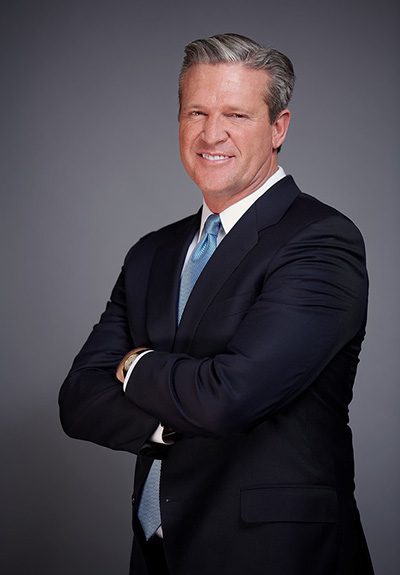 James M. Rayborn has worked in the commercial real estate industry for thirty-five years. He specializes in tenant representation in the Washington Metropolitan Area. With his broad range of experience in commercial real estate, Mr. Rayborn brings a copious amount of market knowledge and tenant representation experience. He has negotiated several billion dollars in lease and sales transactions over his career.
He is known as "the association broker" and has represented over 500 non-profits, associations, and other foundations in the Washington, DC area. With the tenacious representation of his clients, Mr. Rayborn has achieved several millions of dollars in savings for his clients.
Areas of Practice
Associations, non-profit organizations, law firms, foundations and government affairs organizations.
Experience
Prior to joining Broad Street Realty, Mr. Rayborn was the Senior Vice President of The Meyer Group in Washington, D.C., from 1994-2019. Prior to that, he was with Barrueta & Associates from 1988-1994.
Top Clients
SK&A Engineers, US Ignite, U.S. Navy Memorial, NextEra, American Electric Power (AEP), Middlebury College, University of Chicago, Edlow international, BKV Architects, Association of Research Libraries (ARL), Valero Energy, Paulson & Nace, Cadieux & Taglieri, Birch, Horton, Bittner et al, American Osteopathic Association, AURA, Veterans Pro bono Consortium, Healthcare Financial Management Association (HFMA), NARUC, Bassman, Mitchell and Alfano, Wiencek & Associates, McIntyre & Lemon, FINCA International, Florida Power & Light, Hess Oil, Sumitomo, American Insurance Association, Prudential Securities, and American Insurance Association (AIA), The Voter Participation Center, Green Strategies, Advanced Valuation Analytics, Mammen Group, amfAR, Envelope Manufacturers Association, National Association of Affordable Housing Lenders, Barnes Vanze Architects, Dialogue Direct, Conners & Winters, Foundation for Multi-Media Communications, Research Institute of Telecommunications and Economics, International Association of Drilling Contractors, Manufactured Imports and Investment Promotion Organization, URENCO, Association of Clinical Research Professionals, Capterra, CARMA, Integral, Hitachi, IEEE, Independent Community Bankers of America, Insured Retirement Institute, HFMA, Griffin & Company, ESOP, FarmerMac, ExxonMobil, Gypsum Association, Kaiser Family Foundation, Japan Center for International Finance, Japan International Cooperation Agency, Kiwanis, KDDI America, Kratz Quintos & Hanson, Merrill Lynch, League of Arab States, MetLife, National Alliance on Mental Illness, Lewis-Burke Associates, Mitsubishi Motors, Mitsubishi Electric, Land O'Lakes, National Corn Growers Association, National Association for Biomedical Research, Northern Virginia Transportation Commission, National Rehabilitation Hospital (MedStar Health), Caterpillar, Southwest BID, Aramco, Resolution Economics, Club for Growth, The College of William and Mary, Boston University, EYP
Professional Affiliations/Designations
Licensed salesperson in Washington, D.C., Virginia, and Maryland
District of Columbia Business Industry Association (DCBIA)
Greater Washington Commercial Association of Realtors (GWCAR)
Georgetown Business Association (GBA)
Education
Mr. Rayborn has a B.S. in Economics from Georgetown University.
Community/Personal Information
Mr. Rayborn resides in Washington, D.C. Mr. Rayborn has been actively involved for over 10 years with Kidsave and the National Alliance for Mental Illness.
Contact